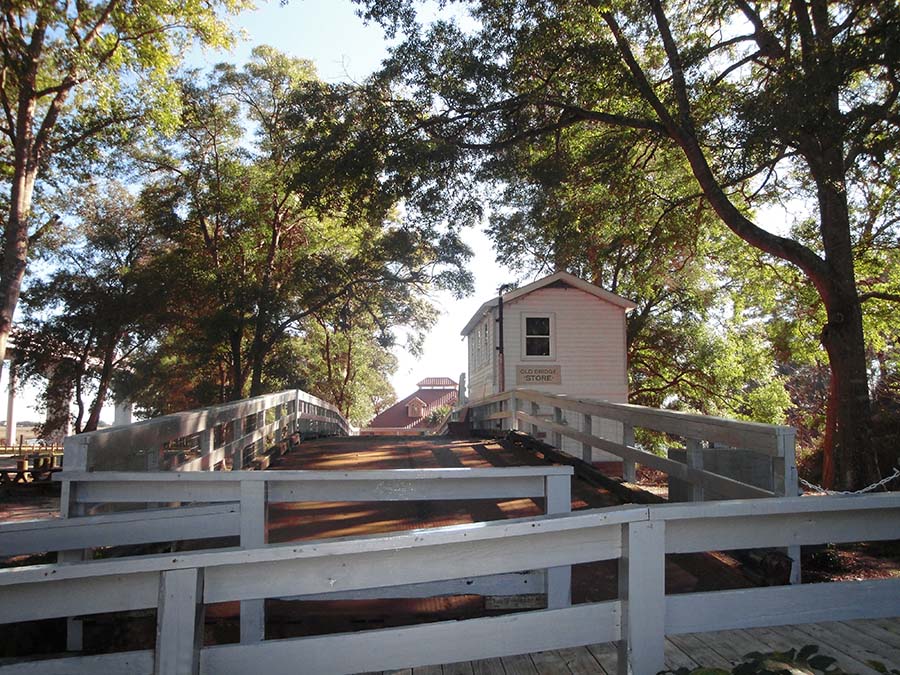 Visit The Old Sunset Beach Bridge Museum: Since the 1950s friends and family all over the country have enjoyed the natural serenity of Sunset Beach NC by traversing the single lane swing bridge. Over the years of service, the bridge became a symbol of the very essence of what Sunset Beach was and continues to be. Now the bridge has quietly retired but its spirit lives on through a broad-based community effort—The Old Bridge Preservation Society.
The Old Bridge Preservation Society was formed in the summer of 2010 by three Sunset Beach women who thought the iconic swing bridge deserved to be saved. Their initial efforts were geared toward encouraging the Town of Sunset Beach to relocate the bridge, but when that didn't succeed the group moved forward independently.
Finding a home for the bridge seemed like a difficult task, especially with the clock ticking toward the bridge's final days. The land was generously donated to allow for a new home for the Old Bridge. Today the bridge and tender house are nestled in a shady spot surrounded by beautiful oak trees and restoration work is underway.
A group of volunteers have turned the Old Bridge into a museum that displays the history as well as highlighting the technical operations of the swing bridge. They hold fundraising events to support restoration and preservation efforts, encouraging locals and visitors to take place in the story of the bridge. The Old Bridge Preservation Society is committed not only to preserving the structure but continuing to celebrate the spirit of the Old Sunset Beach Bridge.
The Old Sunset Beach Bridge Museum is located at 109 Shoreline Dr. W, Sunset Beach NC. Summer Hours are from Memorial Day through Labor Day, Monday, Wednesdays, Thursdays & Saturdays 10 am to 1 pm.
Visit http://www.theoldbridge.org/  for more information. The OBPS can be reached by phone at 910-363-6568.